Grievance at work - a guide for employees
Grievance procedures at work
If you have been treated unfairly at work you may wish to submit a complaint (also known as a "grievance") at work.
Read our guide on grievances below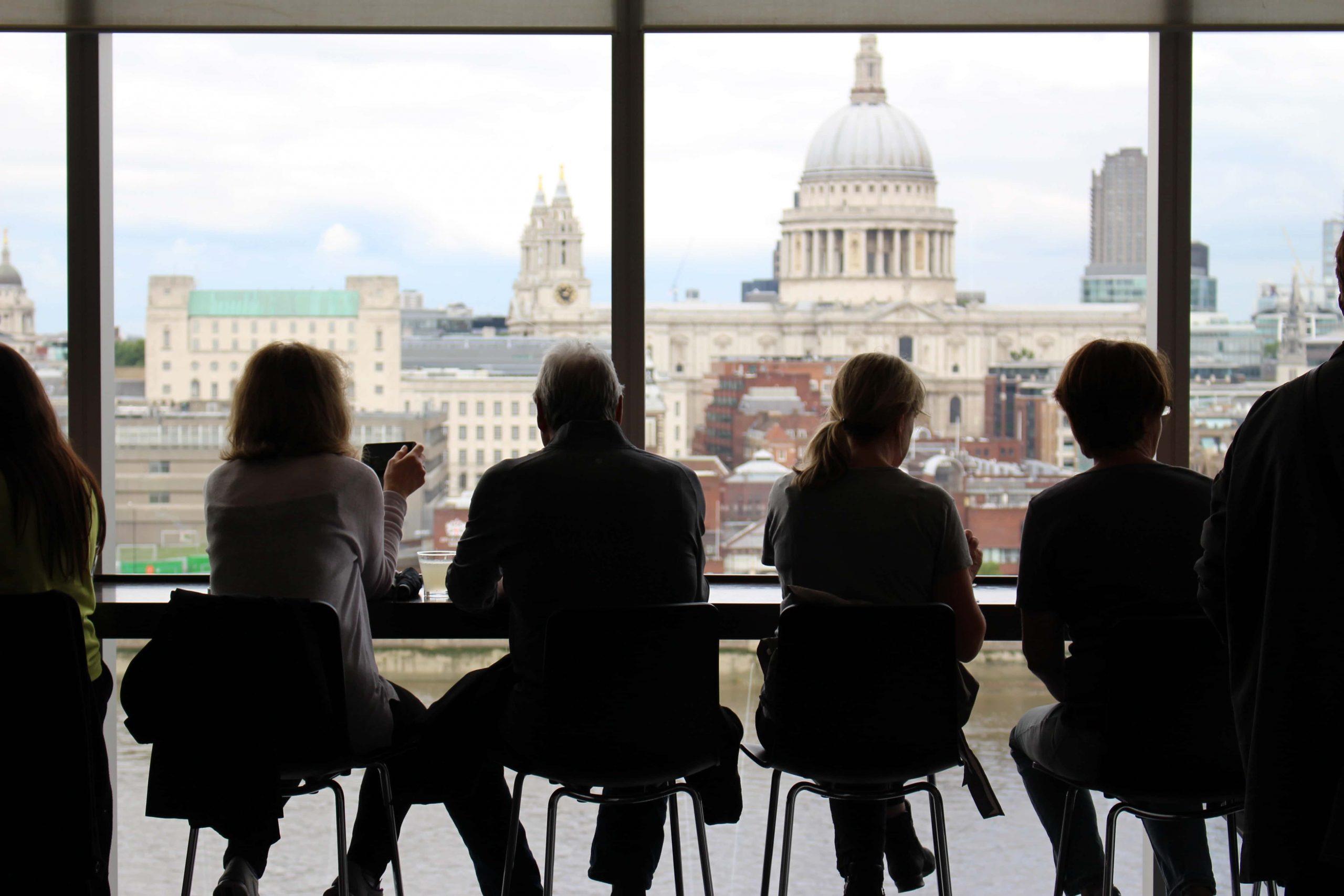 What is a grievance?
There are various dictionary definitions of a grievance, such as, "an actual or supposed circumstance regarded as just cause for complaint or indignation or resentment stemming from a feeling of having been wronged".
In the context of the workplace a grievance is a complaint you raise as an employee against your employer which can cover various issues you are dissatisfied with, with some examples laid out below.
Why would I want to raise a grievance at work?
There are several reasons you may want to raise a grievance.  Some examples could be:
Being discriminated against or harassed (including, for example, sexual harassment)
Poor treatment by your employer;
Concerns over your pay or conditions;
Excessive workloads;
Working environment;
Unhappiness with the outcome/s of a disciplinary process.
There may be other issues you are unhappy about which are not included in the about the above list is not exhaustive.
What if I don't file a grievance?
If you fail to bring your concerns to the attention of your employer this could result in ongoing resentment and bad feeling which could result in deterioration in your employment relationship.
It is also, in most circumstances, important to file a formal grievance with your employer whilst you are in employment, rather than leaving it until you have filed a job to make a complaint. Failing to file a grievance prior to leaving your employment could harm your chances of being able to negotiate a settlement with your employer and, equally, might weaken any Employment Tribunal claim that you make (as an Employment Tribunal will, in most circumstances, be concerned that you have not tried to resolve any complaint that you have internally before issuing a claim).
What is the procedure for raising a grievance?
The employer should have in place a grievance procedure which sets out how to raise a grievance and how it will be dealt with.
Any grievance procedure that your employer has in place should comply with the ACAS Code of Practice for dealing with grievances ACAS Code of Practice.  The procedure usually consists of a number of stages:
An informal stage to attempt to resolve your grievance through your line manager or other manager;
If you cannot resolve your grievance informally then the grievance process moves to a formal stage where you would usually set out your grievance in writing to your line manager or other manager if more appropriate;
There should then be a formal hearing to discuss your grievance and look at any evidence and witness statements for instance and a decision is normally made after the hearing on whether to upheld or reject your grievance;
Finally you should be a right to appeal a decision where your grievance is not upheld and you wish to appeal – this is usually the last stage of the internal process.
Your right to have a representative at the grievance hearings
At all formal stages you will be entitled to have a colleague or trade union representative present at meetings to support you. They will generally be able to take notes of what happens at the grievance meeting and discuss such with you, but they will not normally be able to ask questions or make statements on your behalf.
If you raise an informal complaint, or if you haven't reached a formal stage in your grievance as yet, then you will not normally be legally-entitled to have a workplace colleague or trade union official attend with you, but it is worth asking your employer to see if you can have someone you trust attend any formal meeting with you.
What should I include in my grievance?
If you decide to raise a grievance (whether formally or informally) it is important that:
You include all relevant factual background relating to your complaint – be as detailed as possible, and you should generally address the factual background in chronological order so that it is not confusing (as jumping backwards and forwards in time could, potentially, be confusing for anyone reading the complaint)
Make clear what you are complaining about and include as much detail about your problems as possible. It is, in most cases, useful to outline how you feel emotionally about any treatment such as stress, low esteem or feeling depressed etc.
Send your employer any evidence that you want to rely on to support your complaint – this will, generally, include witness evidence as well as documents supporting your case
Make clear how you wish for your case to be resolved by your employer: what outcome are you looking for from the grievance process? Make this clear so that your employer knows what you're looking for as an outcome
Avoid, if possible, making personal comments about other people or using too much emotive language or unsubstantiated claims.
How should my employer handle my grievance?
Your employer should follow good practice when dealing with your grievance. The ACAS Code of Practice on Grievances and Disciplinaries sets out generally-accepted best-practice when dealing with a grievance process – the ACAS Code recommends that:
Your employer deals with your grievance fairly, promptly, and reasonably
That a formal grievance hearing is held without reasonable delay
That employees and their representatives make reasonable efforts to attend any grievance hearing scheduled
That you are allowed to bring a representative with you to the formal grievance hearing
Can you bring an employment solicitor to your grievance hearing with you?
You will, generally, not be able to ask a solicitor to attend a formal grievance hearing with you unless your employer gives you specific permission to do so. If you would like a solicitor to attend the hearing with you it is generally recommended that you submit a request in writing for permission, and that you submit this request a reasonable period in time before the hearing.
Are there timescales the employer has to follow in dealing with my grievance?
The following timelines should generally be adhered to in a grievance process (although in some cases it will be reasonable for these timelines to be delayed or extended):
If you are unable to resolve your grievance informally then a formal grievance meeting will usually be arranged within 5 working days of the date of the submission of your formal grievance to enable all parties to prepare properly for the grievance hearing (preferably with you having setting out your grievance in writing first);
After the formal grievance hearing takes place the hearing manager will either make a decision at the end of the hearing or, if the manager decides to 'reserve' their decision (i.e. make a decision at a later date), usually within 24 hours of the formal grievance hearing. If it is necessary to further delay the outcome of the grievance process then the employee should be informed and good reasons provided;
If you are unhappy with the grievance outcome you should be given the right of appeal. Should you choose to appeal the outcome of your grievance then you should normally be invited to a grievance appeal meeting, and this grievance appeal meeting should normally be held within five working days of the date on which you submit your appeal. A senior manager should normally handle the grievance appeal meeting.
Once the grievance appeal meeting has taken place an outcome to the grievance appeal process should be provided to you at the grievance appeal meeting or shortly after. There will normally not be a further right of appeal after the conclusion of the grievance appeal process, but you should check your employer's grievance procedures to see what your appeal rights are
Will I be able to know the names of any of the witnesses used by the employer in the grievance process?
The answer to this question is: it depends, and your employer will have to carry out a balancing exercise to balance:
The right of the witnesses to remain anonymous
The employee's right to know who is making the statement
The overriding objective is that your employer should conduct a fair grievance procedure, and whether or not a witness should be anonymised will depend upon a balancing of the rights o f the parties.
If your employer chooses to anonymise the identity of witnesses, and should you object to this, then you should submit a written complaint regarding this to challenge the decision – such a challenge might not only be helpful in the grievance process, but any subsequent Employment Tribunal claim that follows.
Do I have to attend the hearing in person or can a grievance process be dealt with purely through written correspondence?
Once you have submitted your grievance (preferably in writing) you should be invited to a meeting to discuss your grievance. However, if you are unable to deal with a grievance process in a face-to-face meeting (for example, if you are disabled or ill) or if you would prefer to deal with the process by written correspondence you submit a request to your employer for the grievance process to be dealt with via written correspondence. Your employer should deal with your request reasonably, and if it fails to deal with such a request reasonably then you may have a claim for disability discrimination and/or constructive dismissal (depending on the circumstances).
During the Covid 19 crisis it did become more difficult for employees to meet representatives of their employer in person face to face as expected in the formal stages of many grievance proceedings, and alternative arrangements were made instead to deal with grievances. Dealing with grievances via written correspondence would have become more common for practical reasons.  It is likely normal service will resume now that employees have returned to the office, with many organisations dealing with grievance processes via written correspondence or online meetings (for example, by Zoom). ACAS has produced useful guidance on this.
Some employers may, as a matter of good practice, have adopted a 'hybrid model' despite the end of the worst of the COVID crisis: these employers will deal with grievances on a case-by-case basis, depending on what is fair and reasonable in the circumstances. It is recommended that you check your employer's grievance policies to find out how they will deal with your grievance.
What will happen after the grievance hearing?
At the grievance meeting you will get the chance to put across the substance of your grievance.  If you have brought with you your trade union representative or work colleague they  will be able to take notes or read out your grievance on your behalf, but not answer questions put to you directly.  The grievance meeting itself usually follows a quasi-legal process and will allow you to:
Put across your grievance;
Present your evidence at the meeting;
Respond to any questions put by the employer or clarify any aspect of your evidence.
During the meeting your employer will want to discuss your grievance in greater depth and draw out more information from you and offer you the chance to give your version of events. This process will normally include:
Looking at the evidence in detail;
Discussing ways to resolve your grievance;
Taking a formal note of the meeting.
During the meeting you may wish to request adjournments in order to take time out discuss aspects of your grievance with your representative or tactics.  At the end of the meeting the hearing manager on behalf of the employer, is not likely to make an instant decision. Instead the employer will usually give a date to reconvene the meeting after considering all the evidence and carrying out any additional investigations or enquiries.
What happens if my employer fails to follow the grievance procedure?
If your employer fails to follow a fair grievance procedure then this could have the following consequences:
It could amount to a fundamental breach of your contract of employment (allowing you to resign and bring a claim for constructive dismissal, should you qualify to bring such)
It could be discriminatory
Should you bring an Employment Tribunal claim it could, in certain circumstances, allow you to argue that an 'ACAS uplift' should apply to any compensation awarded to you (potentially increasing compensation by up to 25%)
If you believe that your employer has failed to follow a fair grievance procedure then you should submit an appeal against the grievance outcome to your employer (explaining why you believe the grievance process was unfair); if you have exhausted the grievance appeal process then make a further complaint to your employer in writing confirming why you think that the grievance process (and, if relevant, the appeal process) was unfair.
What will be the likely outcome if I win my grievance?
If you are informed that your grievance has been successful (i.e. it has been upheld) then a number of things may occur:
If your grievance was against another employee or employees, this could involve the instigation of the disciplinary action, re-training, or an apology being given (as relevant);
Your employer might offer you a settlement agreement to settle any potential claims
If you feel that it is too difficult to continue working with your employer, despite your grievance being upheld, you may wish to resign from your employment and, potentially, bring a claim in the Employment Tribunal (we recommend that you take legal advice on your potential claims before taking such action)
What if I lose my grievance and it is not upheld?
If you are not successful with your grievance then you may submit an appeal against the grievance outcome.
If you lose your grievance you would usually have a right to appeal the outcome which should be set out in the employer's grievance policy.
Can I appeal the decision if my grievance is not upheld?
You can appeal a decision not to uphold your appeal which usually should be  within 5 working days.  In your appeal you should outline your reasons for appealing the outcome of the grievance.
Am I able to still raise a grievance after I have left my employer?
You have the right to raise a grievance after you have left your employment and, normally, your employer should deal with the grievance despite you already having left your job. This might not always be the case, though: your employer may argue that you should have raised any grievances you have whilst employed (and may try to argue this at any future Employment Tribunal hearing). If your employer refuses to deal with your grievance then this may constitute victimisation or a further act of discrimination, depending on the circumstances.
Can I negotiate an exit package in these situations?
If you are unable to resolve your grievance you can look at negotiating an exit package in the form of a settlement agreement.
A settlement agreement would enable you to agree a financial deal whereby you receive a lump sum and other outstanding payments for forgoing some of your employment rights (depending on the terms agreed). At Redmans we have experienced  employment lawyers able to offer you expert advice and assistance to get the best settlement possible tailored to your  circumstances.
Further reading: how you can use a grievance to negotiate your settlement agreement
What Our Customers Are Saying