Woman awarded £12,293 after success in sexual harassment Employment Tribunal claim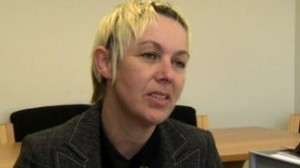 A woman has won her claim for sexual harassment and constructive dismissal in the Employment Tribunal after a male colleague exhibited inappropriate conduct towards her.
Noeleen McAleenon worked for Autism Initiatives NI as a child care worker until the harassment occurred early last year when she was rostered onto the night shift with a male colleague. She stated that on 20 January 2012 she was subjected to inappropriate contact and derogatory comments about her sex life and that this conduct continued up until (and including) 9 February 2012 – a period of 20 days. On 10 February 2012 she was suspended from work over (unsubstantiated) allegations that she had fallen asleep at work whilst on duty. She was subsequently told that she could return to work on 5 March 2012 but discovered in a return to work interview that she was to be rostered on to the nightshift with the offending male colleague again upon her return. At this point Ms McAleenon submitted a formal grievance to her employer complaining of her colleague's conduct. Her employer interviewed the man about the alleged incidents and he admitted that inappropriate conduct had occurred. A letter was sent to Ms McAleenon on 6 April 2012 to inform her that he was to be disciplined and he was subsequently issued with a 12-month written warning on 25 April 2012. However, Ms McAleenon was not informed that this written warning had been issued and – unaware that disciplinary action had been taken – she resigned from her employment on 30 April 2012.
An Employment Tribunal claim for sexual harassment and constructive dismissal was subsequently issued by Ms McAleenon and the case came before the Employment Tribunal earlier this year, where a finding of sexual harassment and constructive dismissal was made. Ms McAleenon was awarded £12,293 for loss of earnings and injury to feelings, with the Employment Tribunal commenting that "the constructive dismissal was bound up with the harassment complaint and thus amounted to an act of sex discrimination and was unfair" and that "this case illustrates the danger of an employer not being proactive in circumstances where members of staff are known to engage in physical contact; the invasion of someone's space; and to engage in banter which could be construed as sexual harassment".
In order to succeed with a claim for sexual harassment in the Employment Tribunal, a Claimant must show that:
Sexual harassment or unwanted conduct of a sexual nature occurred; and

That this conduct had the purpose or effect of creating an intimidating, hostile, degrading, humiliating or offensive environment for the complainant or violating their dignity
Chris Hadrill, employment solicitor at Redmans, commented on the case that "this is a classic example of an employer failing to deal appropriately with a grievance and/or disciplinary process, the result of which constitutes a fundamental breach of contract. Such cases are easily avoided by keeping aggrieved employees up to date with steps that the employer is taking to deal with the disciplinary and/or grievance process and a failure to get this right can be an expensive – and embarrassing – mistake".